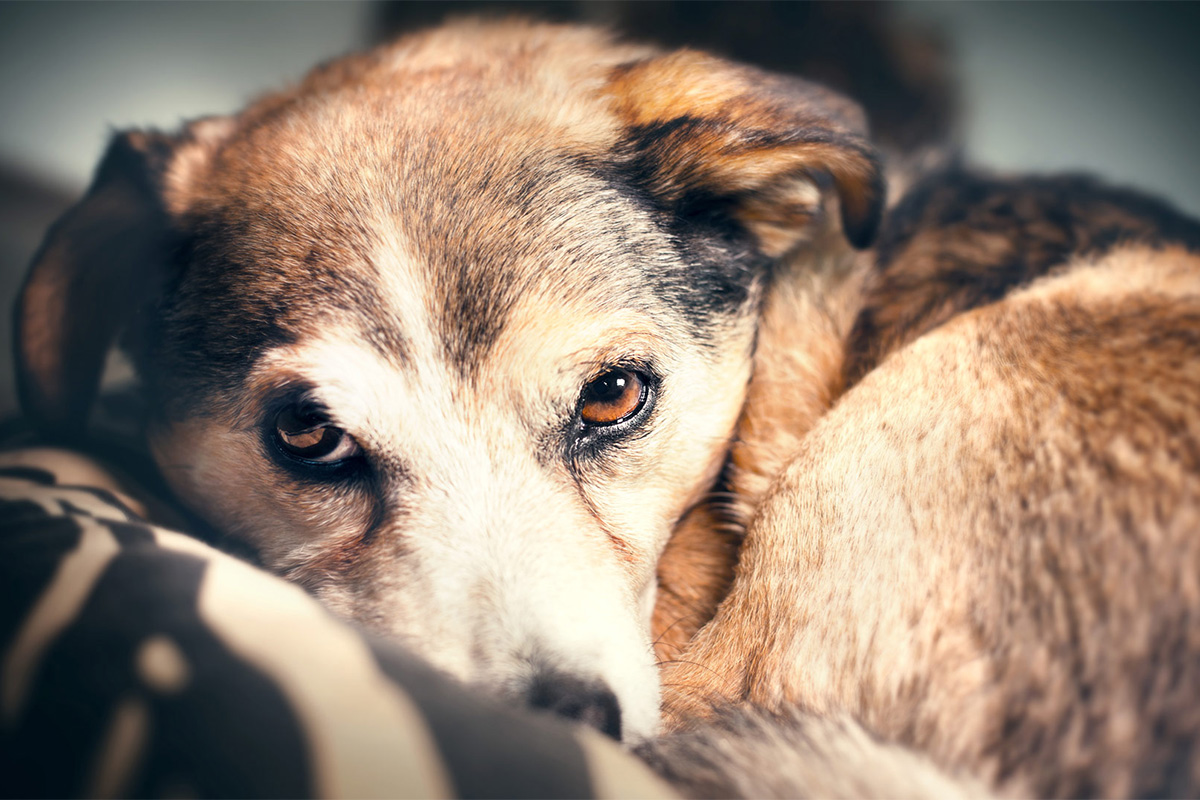 Fear and Anxiety
During early development, puppies will go through anxiety and fear periods. While there is no specific or exact age that your puppy will go through these fear periods, as all puppies differ, the common times when anxiety and distress usually happen are around the following ages:
Between 8-10 weeks
Between 4 – 6 months
About 9 months
Between 14 – 18 months
While these are the periods in your dog's life where they are most likely to exhibit anxiety and fear behaviors, it is possible for a dog to suffer from these issues at any point. However, they can learn to overcome these feelings with proper training.
What Causes Anxiety in Dogs?
The Merck Veterinary Manual breaks down several key causes of anxiety in dogs. Some of these common causes include:
Fear – Fear related anxiety can be caused by all sorts of things. Some dogs may not respond well to loud noises, strange people or animals, new or strange environments. Trips to the vet are a common source of fear related anxiety.
Separation – Dogs with separation anxiety are unable to find comfort when they are left alone or separated from their family members. This anxiety often manifests itself in undesirable behaviors, such as urinating and defecating in the house, destroying furniture and furnishings, and barking.
Aging – This type of anxiety affects older dogs and can be associated with cognitive dysfunction syndrome (CDS). In dogs with CDS, memory, learning, perception, and awareness start to decline, similar to the early stages of Alzheimer's disease in humans. This understandably leads to confusion and anxiety in senior dogs.
Dealing with Dog Anxiety and Fear
The fear period is a very important part of puppy development. How you handle this difficult period could determine how well centered your dog will be in the future.
As your puppy enters a fear period, he will suddenly become frightened of something that he used to be okay with or previously ignored. His reaction could be hunched down, shaking, backing away, hiding, running away, or submissively urinating. Your puppy may display more pronounced behaviors such as growling, barking, hackles up, or showing teeth. Either way, once you recognize one of these behaviors at the age ranges mentioned above, it would be wise to address these issues with a trainer. Just like in humans, fear and anxiety is very real, and your puppy needs to be able to trust you.
Symptoms of Dog Anxiety and Fear
How will you know if your dog is suffering from fear or anxiety? The easiest way is to be aware of the common symptoms. Here is what you should look out for:
Excessive barking
Aggressive or destructive behavior
Urinating or defecating in the house
Drooling or panting
Restlessness and pacing
Contact Michael's Pack
If your dog is exhibiting symptoms of fear and anxiety, and you are not sure how to deal with it, contact Michael's Pack today. Our experienced trainers can help your dog get over their fears and get back to a happy and fun lifestyle. You can schedule a trainer to come to your home in New Jersey or New York, or come to our facility in Mineola, Long Island where group classes are also offered.