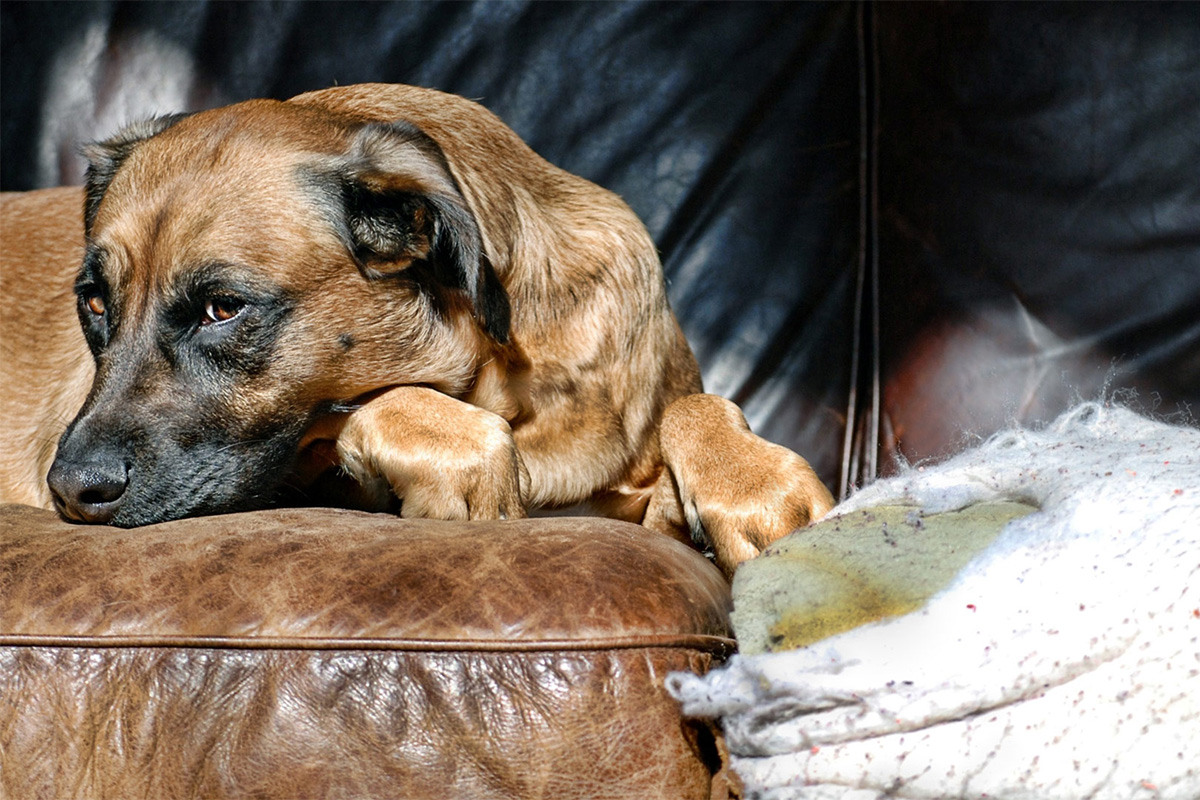 Puppy Chewing
Chewing is an unavoidable behavior in young dogs. Puppies nip or bite for a variety of reasons: playing, curiosity, and teething. Puppies play with their littermates with their teeth. Just like human babies do, puppies explore by putting everything into their mouth. And once again, just like human babies seek comfort by chewing on a pacifier or their mom's finger, puppies do the same thing when they are teething. As your puppy goes through the teething stage (anywhere from 3-7 months) it really is uncomfortable for your little guy; hence the desire to chew on your flip-flops and anything else he can wrap those choppers around. It is best to start early when it comes to dealing with a dogs chewing habits.
How to Mitigate and Prevent Puppy Chewing
While chewing and nipping is normal puppy behavior, our goal is to show your puppy what is acceptable and what is off limits when it comes to chewing and/or nipping. In all our puppy training programs, we address this by focusing on 2 key strategies: Redirection and Management.
With redirection, the goal is to encourage your dog to chew on specific items or toys instead of punishing them for chewing on things they shouldn't be chewing. Puppies are going to chew on things and it is an integral part of their development. When you see they are chewing on something inappropriate, simply offer them an appropriate one instead. It is also important to be strict about not letting your dog chew on any of your possessions, even if they are old and you don't care about them anymore. A puppy cannot tell the difference between a new shoe and and old shoe, so it is best to not let them chew on shoes at all.
Just a few simple things you can do to help your puppy with their chewing habit include:
Puppy-proof your house – As with any type of behavior you wish to change, one of the most important things to do is manage the environment. Keep items out of reach that you don't want them to chew on and if your pup is going to be home alone, have a safe space available for them away from any objects they could chew.
Provide an assortment of chew toys – If your puppy is chewing on something they shouldn't be, simply interrupt the behavior and redirect them to an appropriate chew toy.
Make sure your dog gets plenty of exercise – Exercise is vitally important for dogs prone to inappropriate chewing or other destructive behaviors. A tired pup will be less likely to have the energy to cause problems.
Puppy Chewing Training from Michael's Pack
If you want to make sure your puppy learns proper chewing etiquette before they get in the habit of chewing personal items, furniture, shoes, and other inappropriate objects, contact Michael's Pack today. Our experienced dog trainers can help your pup learn the rules of the house and encourage only good chewing behavior! We offer in home dog training in New Jersey and New York, as well as personal and group sessions at our facility in Mineola, Long Island.